Effective September 1, 2021, Compliance, Inc. is merging with Michigan Consulting and Environmental (MCE). The addition of the technical expertise and additional locations in Mt Pleasant and Brighton will allow the combined organization to grow and enhance our service offerings, specifically radon mitigation.
What Is Radon?
Radon is a naturally occurring radioactive gas that has been found in homes all over the United States. It is tasteless, odorless, and colorless and comes from the radioactive decay (breakdown) of uranium found in trace amounts in almost any kind of soil or rock. Radon typically follows the path of least resistance through the ground to the atmosphere and into homes. The radon gas can be trapped in the home creating a risk for lung cancer. What we do is create a path for it to escape to the atmosphere without ever entering your home.
Radon Mitigation
You live, work, play, eat and sleep in your home for 16 hours or more a day. If you have radon levels in your home at 4.0 pCi/L or above, we are here to help. Michigan Consulting and Environmental provides over 19 years of experience in residential radon removal. Our mitigation system is designed to create a negative pressure (vacuum) under the basement floor which captures the radon and vents it to the atmosphere, thus preventing it from entering the home. We work hard to install a system that does not interfere with your living space and leave your home as clean or cleaner as it was when we started. We provide free no-obligation quotes and work to maintain competitive pricing without compromising quality.
MCE guarantees to follow the appropriate ANSI/AARST Consensus Standard and operate with a license through the American Association of Radon Scientists and Technologies (AARST) – National Radon Proficiency Program (NRPP):
RADON SAMPLING
Radon testing is the only way to find out if a home has a radon problem. Since you cannot see it or smell it, special devices are needed to detect it. Michigan Consulting and Environmental personnel are licensed and trained to test both residential and commercial structures. MCE utilizes passive devices that include charcoal canisters for short-term testing and alpha-track detectors for long-term testing.
If you have questions about our Michigan Radon Mitigation services or are concerned about radon on your property, contact us today.
CONTACT US:
132 E. Grand River Avenue
Brighton, MI 48116
(810) 225-8674
Customer Reviews
Photo Gallery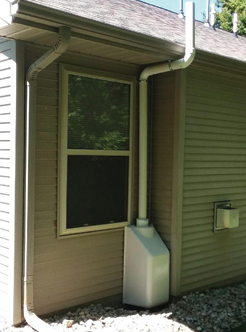 Design Gallery